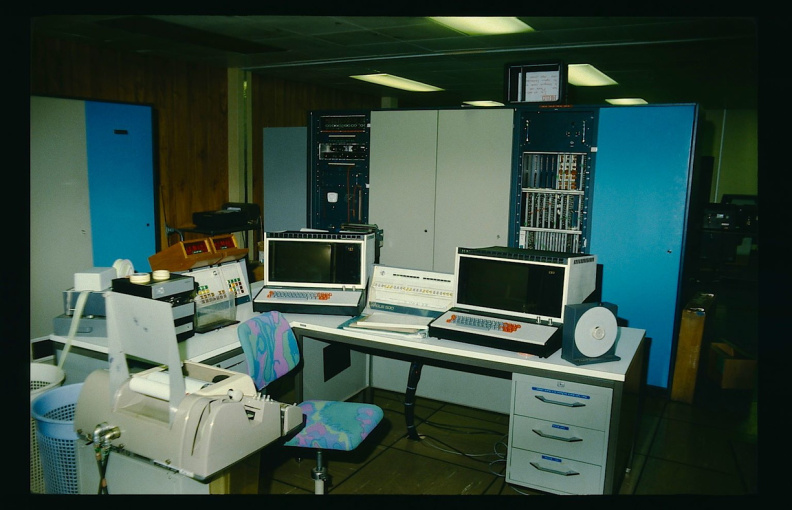 Heathrow (1985 approx.)
The test and development AFTN Message Switch. Built around a Ferranti Argos 500 plus some spare bits salvaged from a scrap Ferranti (Argus 600?) from the Radar Research establishment at Malvern.

Visible is the Ferranti main console with Westinghouse? Terminals, an ASR33 Teletype, Punch tape punches and readers (and a tape winder) plus a pair of clocks built around Nixie Tubes.